2021 Responsible Business Report
Our approach is grounded in responsibility: responsibility toward our investors and shareholders, our employees, the companies in which we invest, and our collective responsibility as global citizens and members of our communities.
We manage this responsibility through the diligent integration of environmental, social, and governance considerations across our investment process, and through working with our companies to make the improvements that may be needed to deliver the real-world outcomes we collectively seek.
We are excited about what the future holds and are committed to collaborating with all our stakeholders to positively impact the lives of both present and future generations.
Responsible Business Framework
The Responsible Business framework consists of three pillars of responsibility, 15 dimensions, and multiple KPIs per dimension. We take a tailored approach to the implementation of this framework, so while all dimensions are universally important to our business, not all are material to all asset classes and/or investments, and similarly not all KPIs are applicable to all investments.
Responsible operator
Being a responsible operator is foundational to building trust and confidence with all our stakeholders, and we expect the same level of care and rigor from our portfolio companies as we apply to ourselves.
Responsible employer
Being a responsible employer is about creating an environment where our people have access to opportunities for growth and quality training and development to build the skills they may need for the future.
Responsible citizen
As an investment manager with a global mandate, we are keenly aware that shifts in global climate and efficient utilization of natural resources bring potentially profound implications for financial stability and the global economy.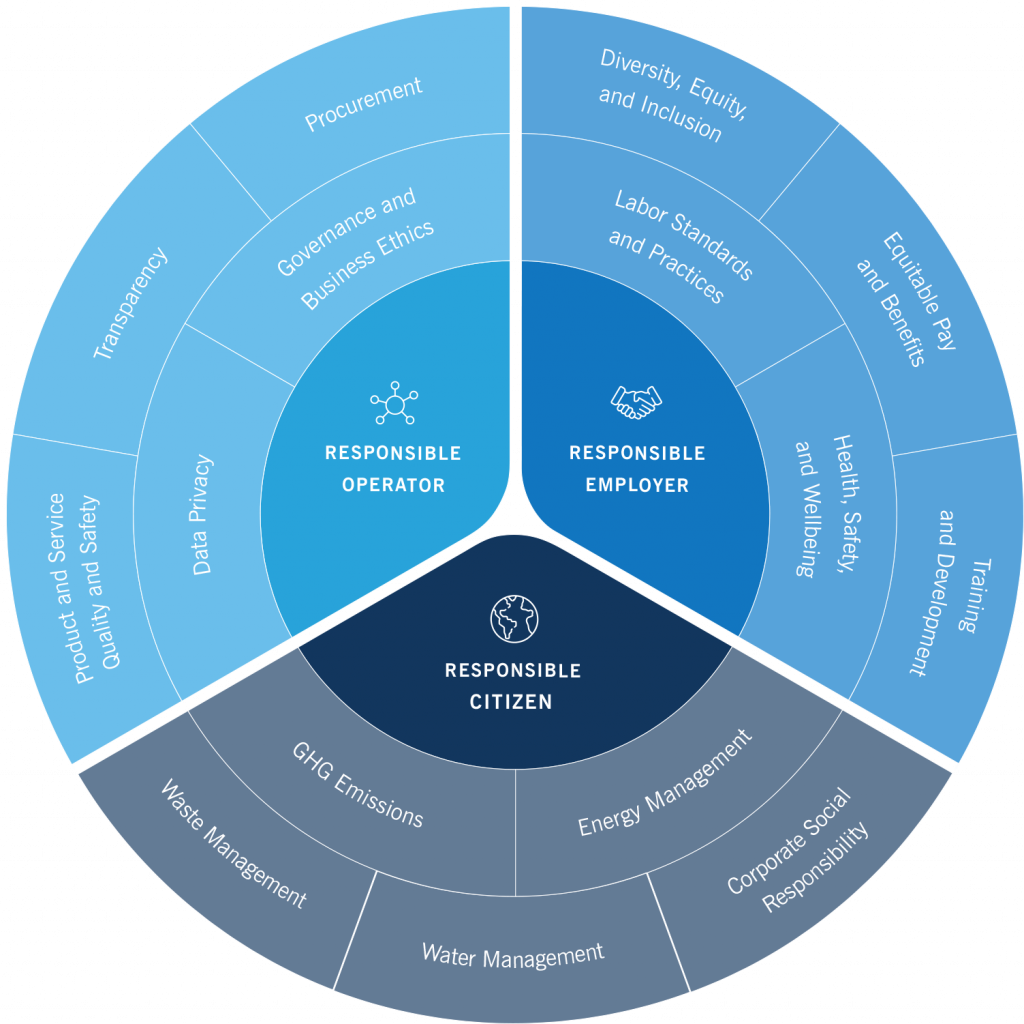 We invite you to learn more about our ESG journey and how we are driving sustainable value for all of our stakeholders.
Current reports and documents
Previous reports and documents